HK is 1/13 Mythic!
Grats Guys! 😁
For two weeks in a row, we've been able to down
Hellfire Assault on Mythic
! Everyone seemed pretty excited, and we got a few shiny new mythic pieces of gear! We would really like to dedicated Saturdays to Mythic but that requires people to be here. Real life happens, and of course that's fine. Also, please let an officer know if you would prefer to just do Heroic. We know that Mythic isn't for everyone but according to the survey we took a few weeks ago, the majority wanted to start Mythic.
Here's Fatboss's Guide to Mythic HFC!
Please, please do you research before coming to Mythic this week. It's obvious that a lot of people still aren't sure about the mechanics and we really need everyone to watch these beforehand. Zeliah will be posting more videos durring the week, so please check back for those! Just click on the HFC bosses's face that's to the left! :D
IN OTHER NEWS:
Love is in the Air!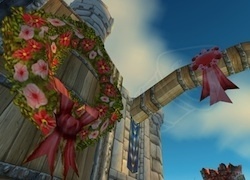 Ah, yes. It's that time again! To completely avoid Stormwind and getting hit with the stupid perfume bombs. But! there is a chance to get the lovely
Big Love Rocket
! If you get that, please feel free to spam it to Ganon as much as possible!
Here's Wowhead's guide to this holiday (:
Wowhead's Love is in the Air Guide
Note: Zeliah is trying to make this site more popular! Please feel free to let her know if there's
anything
you would like to see! :D